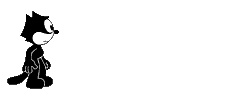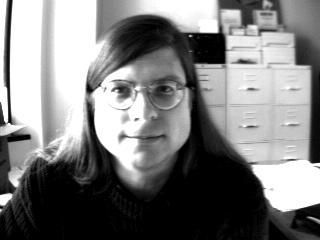 Tim Požar
is a partner in Late Night Software.

Late Night Software
1978 45th Ave.
San Francisco, CA 94116

(415) 665-3790 voice

Email pozar@lns.com

As Ted Baxter would say... "It all started in a little 5,000 watt radio station in Madera California.".

I remember constantly listening to radio. I had to have it on all the time. When I woke in the morn to go to school I would turn on the little table-top tube set that sat next to my bed. It looked much like a General Electric Model 124 that I have in my office now. It would take a minute or two to warm up. On cold nights I would lay my hands on the top and feel this nice even warmth of "Radio".

I listened to the Top 40 stations of the day. This was in the early and mid-sixties and KMAK and KYNO were the "power houses" of this format in Fresno. Folks like Gary Mack, Big John Carter, Bobby Ocean, Chip Roberts were on KYNO. Frank Terry, Robert W. Morgan, Ron Jacobs, and Dave Michaels were on KMAK. Radio was in it's second golden age then.

As I grew, my interest in radio and electronics increased. I bought enough parts to put together a real crystal radio set. You know the ones with a real crystal and cat whisker that took a real touch to get it to detect. I then bothered my parents to buy me a soldering iron, tools and a 50-in-1 set from Radio Shack. A 50-in-1 is a box with a bunch of electronic components in a box organized by what they do. Each component would be soldered to a spring. The idea is you would place the end of jumper wires in the springs and tie the devices together for the circuit that you were instructed to build. Great fun for a budding engineer.

Later, My parents finally bought me that DX-120 short-wave receiver that I had been drooling over when ever I was at Radio Shack. As soon as it was given to me, I had cleared out a space in my closet and 100 feed of bare copper wire was draped across the house for an antenna.

Late in the evening, I would tune into the AM Standard Broadcast band where I was introduced to the AM stations of the West Coast like KCBS and KFRC in San Francisco and KFI in Los Angeles. I would also hear the "Boarder Radio Stations" down south like XETRA and XPRS where the howls of Wolfman Jack would filter through telling me to buy baby chicks to raise for only a couple of bucks.

I listened for hours through the static at Voice of America, Radio Moscow, Radio Tokyo, Radio Johanasburg. I would strain to hear little stations in South and Central America and Iron Curtain countries. My engineering nerd interests had me even tuning into WWV and WWVH to listen to the time announcements slaved to a real atomic clock!

It was here that I realized that technology could have an impact on the world. I saw that in an instant ideas can flow across boarders with radio to speak to the population within a state and to cry for help to the peoples outside. Although it was the governments of these countries that would distribute their ideas. On occasion you would find some "underground" resistance that would have the technology and some monies to put up a low power transmitter.

In the late sixties and early seventies, my sister, Marsha Bartlett, was working for KPFA-FM in Berkeley. I remember coming up to visit her then and getting the speech about community radio then. She would take me down to the station and give me the tour. I saw the concept that communications accessible by the public was a powerful thing in resolving conflicts, discussing problems, reducing prejudices, at KPFA.

In my junior year of High School a friend, Bob Manfredo, had gotten a job as a disk jockey at (unlike Ted Baxter's 5000 watt station) a 500 watt AM daytimer in Madera. Madera was a sleepy little farming town about 13 miles to the north of Fresno on Highway 99. The station played country music and made a marginal profit with 3 full-time employees. An Owner/General Manager/Sales Person, a Program Director/Afternoon Disk Jockey and a Traffic Person/Morning Disk Jockey. On the weekends Bob would spin the disks and either the PD or Traffic woman would cover the other shifts.

Bob called to tell me that this station was about to put on an FM station and they needed someone to watch the automation. I thought this was a fine idea as I would go up there in the late afternoons or evenings just before they signed off the AM station and would load up the automation and then sit and do my home work until the FM signed off at midnight when I would drive back home on those foggy Valley roads.

The FM station (studios and transmitter) was in the same 25 by 25 foot building with the AM and as with most AM stations it was in the middle of farm land where the real-estate is cheap and it is easy to install the extensive antenna ground system that an AM tower needs.

Sitting alone in a cinder block building in the middle of this eary farmland, the fog will come in so tight around you it gave me the creeps. Late during one of those foggy evenings a truck drove up the long gravel driveway and in through the front door came this pony-tailed large man with greying hair and large mutton-chop sideburns. I remember he didn't say much, but headed straight for the automation system. He opened up one of the large tape machines and started to disassemble it. I was a bit curious and frightened. "Hello?" I tentatively asked. "Oh, Hello! I'm Randy Stover. I'm the contract engineer for the stations."

Ah... Yes the engineer... somebody has to fix this stuff.

Ever since the FCC de-regulated the need for a full time engineer to be on staff at at station and since broadcast electronics have become a bit more reliable, part time engineers take care of most of the valley's stations. At the amount of money stations charge to run a commercial (aka, "buck a hollar") it was tough enough to pay the power bills.

As I had studied electronics pre-High School and was taking formal courses in it and saw the low pay and job instability that announcers got it was a no-brainer to tag along with Randy and find out about broadcast engineering. I found out that Randy actually lived not that far away from my home and so I started to spend quite a bit of time in his studios and laboratory. He was a great mentor to me by taking the time to show me how to use tools, proper wiring techniques, transmitter maintence, studio construction, etc.

So after working at KUUL and KHOT for a bit and with Randy's tutoring, I started to gain an understanding of what was needed to start and run a station and I was itching to implement these skills. For instance, while still in High School I lobbied to get a low power FM station at the school. At that time the FCC had a low-power (10 watts) license class called "Class-D" that with some engineering and between 2 to 10 thousand dollars a non-profit organization could get a station on the air. The school board saw the big cost was in running it with some payroll for a sponsor like a teacher. It was killed after much pushing on my part.

About the same time a I found out through Randy Stover that he was involved in a new non-commercial station that would be re-broadcasting, for the most part, KPFA out of Berkeley and the rest of the time doing local programming. Undaunted by my efforts at High School, I started helping out this new station called KFCF.

[...]

More to come such as...
My announcing days are numbered
In the big time - commercial radio
More community radio
The Grateful Dead and old time live radio
BYE to CBBS to Fidonet to ARPAnet
A hack called The Little Garden (TLGnet)
Leaving broadcasting for the Internet
Internet Archive / Alexa Internet
Granola / Brightlight / Brightmail
Disappearing Inc. / Omniva