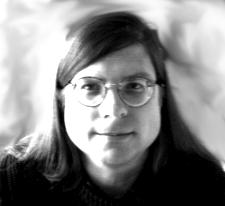 One of my main "themes" in life is to give tools to the world that help them express their ideas. I have this rather utopian idea that if everyone has the tools to exchange ideas then the world will be a better place.

To that end I have started or contribute my time to public radio stations, develop software for the exchange of email and conferences to/from the Internet and a low-cost computer network called FidoNet. I also was one of the folks that started an early low-cost Internet Service Provider called TLGnet.

Currently I am doing work as an advocate for unlicensed wireless in the support of community networks. To that I am a founding member of the Bay Area Wireless Users Group, a founding member and flogger of the Bay Area Wireless Research Network and have written a number of papers and presentations on the technology and regulation behind licsensed and un-licensed wireless networks.

I have a number of current interests such as:
Wireless IP

History of atomic technology, policy and use from 1930 to current.

History of electronics from 1900 through 1960s.

Vacuum Tube Valley is a great magizine focusing mainly old and new tube based audio equipment. They also cover manufacturing and where you can buy these beasts.
Tom Jennings is starting to collect odd tubes and their datasheets from the 40s through the 70s. He also has an interest in cold war droppings.

Radio Broadcasting

Dow Corninge 3179 Dilatant Compound (aka "Silly Putty").
Press mentions on the net...
And if you really want to know all about me, I have a bio that I am in the process of writing or check out my page on "Laminates as an autobiography".